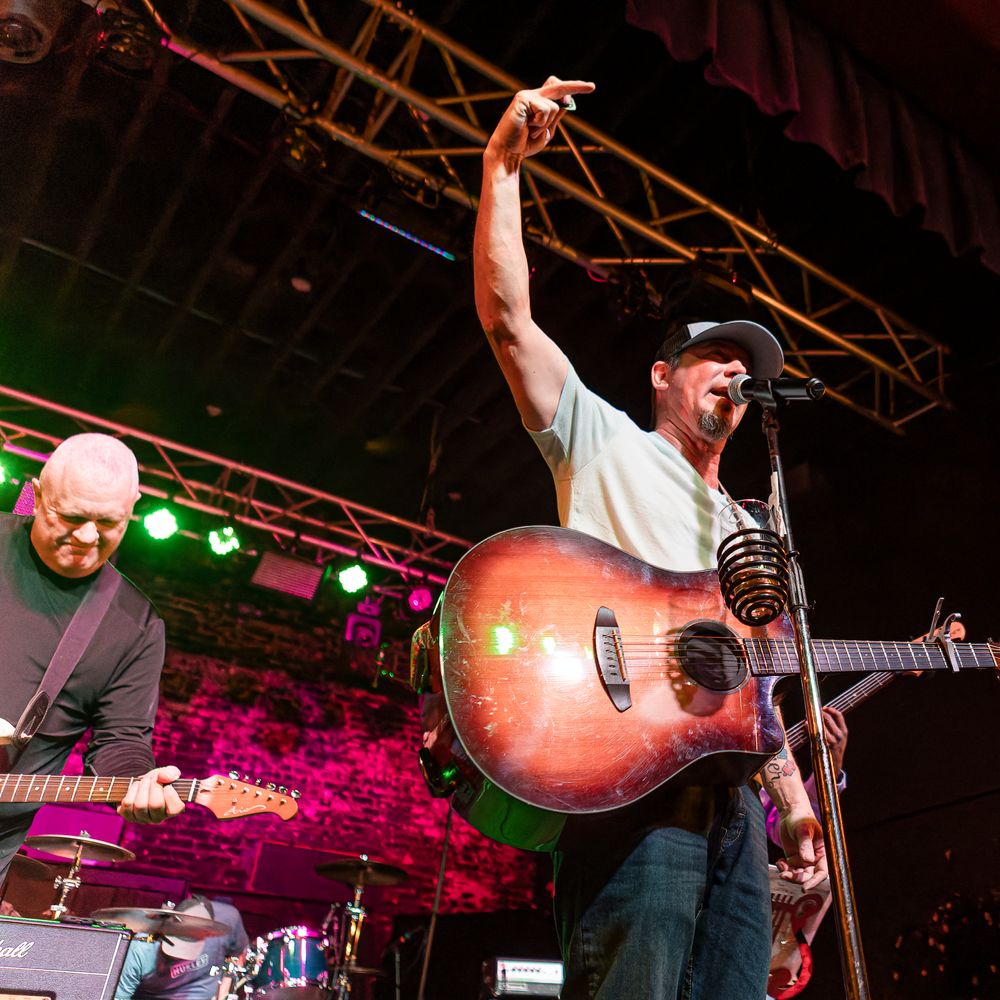 THE DANIEL JORDAN BAND.
The in's & Outs!
Good stories start with "once upon a time"… great stories start with "hold my beer"!
Back in 2010, Daniel went with a friend to a Keith Urban concert where he was pulled on stage with 2 others to sing with the country star.  Afterwards, having had a long held dream of having his own band, Daniel had the support of a friend and owner of a local pizza joint and bar to come and perform a solo acoustic gig.  His community turned out to support him and another friend, Robbie Raper did his sound.  The very next month, Daniel and Robbie played together and the rest is history.  Moving forward as The Daniel Jordan Band, the band has been blessed to perform with the talent of NC favorites;  Michael Yu,  Robbie Raper, the late Ronny McKinney, and Steve Saylor.
  Our current musicians include Daniel Jordan, Chris Grey, Paul Grey,  Jerry Drew, Brian Bishop and Joe Mastrangelo.  These boys entertain with a mix of country both new and old, southern rock, and a few surprises from other genres all in addition to their own originals.  The energy is up, the banter plentiful, and ALWAYS a good time!!
They have just released their first single "Live in the Sticks" and are on their way back to the studio.  The band champions Autism affiliated charities and volunteers their time performing for fundraisers in the community whenever they can.
Subscribe to our mailing list to stay in the loop & Check out our "MEET THE BAND" page to get to know us more individually.